Spanish and English Dominance, Record Revenues, and FFP Failure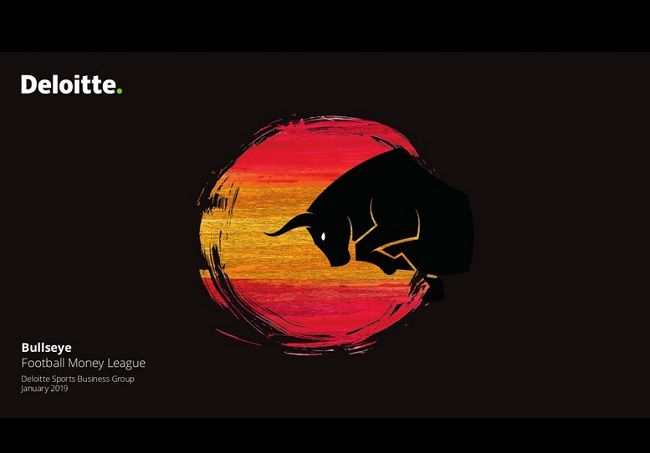 The 22nd edition of the Deloitte Football Money League (DFML) was just published, detailing the financial state of the world's top football (European football) clubs. As usual, DFML details the highest revenue generating clubs and the story of the 22nd edition is Real Madrid's return to the top of the table after a two-year absence.
Los Blancos capitalized on a third consecutive Champions League title by generating €750.9m in revenue, a new record amount. This places Real Madrid atop the Money League for the first time since 2016 and for a record 12th time. Madrid's growth was at the expense of Manchester United, which topped the DFML in 2017 and 2018.
The Premier League club dropped to third with €666m, perhaps an ironic number for a club known as "The Red Devils". Barcelona also topped United by securing revenue of €690.4m following another La Liga winning season during 2017/2018.
Rounding out the rest of the top 10 were:
Bayern Munich (€629.2m), Manchester City (€568.4m), Paris Saint Germain (€514.7m), Liverpool (€513.7m), Chelsea (€505.7m), Arsenal (€439.2), and Tottenham (€428.3).
Aside from Real Madrid's record revenue, other records tumbled through the 22nd edition of the Football Money League. For example, total revenue across the top 20 highest earning clubs was a record €8.3bn and six English clubs arrived in the top 10, a record amount from a single country.
League representatives match the financial states of individual competitions. The Premier League, notable as football's richest league, had 13 representatives in the top 30, 8 more than the next highest (Italy with 5 teams). Real Madrid and Barcelona hold the top 2 spots, but the situation in La Liga is highlighted as only four clubs are in the top 30.
Barcelona and Real Madrid take the lion's share of TV revenue in Spain and that dominance is reflected in the DFML, with Atletico Madrid the nearest competitor in 13th place.
Financial Fair Play
One thing the Deloitte Football Money League makes clear is that Financial Fair Play (FFP) is not working, or at least not in the way it was supposed to. FFP was set up in an effort to limit the amount of money clubs could spend by permitting them to only spend money generated through revenue. It was viewed by UEFA as a system to give smaller clubs a better chance of competing.
However, critics argued it would instead cement elite clubs in place. And so it has proved, as giants like Real Madrid and Manchester United have grown revenue and smaller clubs in their leagues while getting richer are still tiers below in terms of generating money.
The only clubs that have managed to infiltrate the traditional elite clubs are Manchester City, Paris Saint Germain, and Chelsea. All those clubs are firmly in the top 10 revenue generators over the last five years. Each of those clubs is also notable because they are owned by mega-rich owners, Russian billionaire Roman Abramovich owns Chelsea, while Man City and PSG are state owned by Abu Dhabi and Qatar respectively.
PSG and Man City are particularly interesting cases because while they generate huge sums, both are accused of breaking FFP rules. The clubs have been accused of creating false revenue streams and financial doping. While investigations into Manchester City and PSG are ongoing, both highlight that FFP has largely been a failed concept and the only way to truly muscle into the elite group of clubs is to buy your way in.