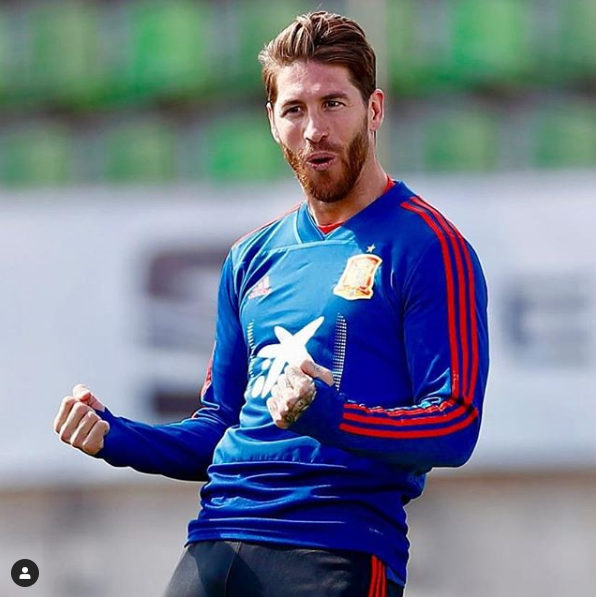 When looking at bad behaved footballers, there are two ways of doing it. Some footballers have been relative angels on the pitch but have done monstrous things off it. Cheating on wives, beating people up, drunk driving, and actual murder are all on the rap sheet of the football player. However, we wanted to keep things firmly on the pitch, so our list looks at the worst behaved players on the field of play.
Furthermore, there are some players in the bowels of football's lower leagues who have thrown punches, headbutts, and more on the field. Those players have done bad, for sure, but we want our list to be footballers you may actually have heard of. With that in mind, here goes and in no particular order.
Eric Cantona
To Manchester United fans, Eric Cantona is The King. A catalyst player who propelled the club to its first league title in nearly thirty years and a pivotal focal point in creating a near two-decade era of dominance. Even opposition fans will acknowledge Cantona as an amazing player and an intriguingly enigmatic character.
However, the Frenchman was also something of a dirty player. Nine career red cards (6 in the Premier League) suggest Cantona struggled to keep himself to himself on the pitch. What happened following one of these red cards cemented the striker firmly on this list. After being sent off, Cantona propelled himself studs first into an abusing fan in the now infamous Kung Fu Kick incident that saw him banned form the game for nine months.
Sergio Ramos
Sergio Ramos is one of the best defenders in the modern era and also the most successful. With Real Madrid and Spain, he has won everything… literally. On Ramos' honours list are multiple league titles, Spanish cups, Champions Leagues, and Club World Cups. For Spain he has lifted the World Cup and European Championship.
Still, through his career Ramos' huge success has been diluted by his attitude on the pitch. Not dirty in the strictest leg-breaking sense, Ramos is instead a sneaky, cunning, sly, and tricky player who has managed to get sent off 24 times in his career, the third highest in history. His reputation proceeds him, and Ramos is among the most disliked footballers currently playing.
Paolo Di Canio
Paolo Di Canio was a dynamic and skilful Italian forward who was capable of sublime skill and goals. Perhaps an inconsistent player, Di Canio had the ability to be a leading name in European football but preferred to be difficult to work with and frankly lazy. He was also prone to the odd lapse in discipline, as you will see below.
While Di Canio was not a repeat offender on the scale of Ramos or Cantona, he achieved something neither did. When playing for Sheffield Wednesday (proof enough he was a somewhat wasted talent), Di Canio made the odd decision to push the referee. Despite the shouting at refs footballers engage in, touching the official is a definite no-no. Di Canio ignored this to create one of the most shocking and oddly hilarious moments of football bad behaviour.
Vinnie Jones
Unlike the others on this list, Vinnie Jones was not a mercurial talent, unless talent is punching and kicking your way around a football field. Dirty sums up Jones, who to many is probably better known as that Englishman with a tough guy accent and demeanour who shows up in Hollywood movies such as Lock Stock and Two Smoking Barrels, X-Men Last Stand, and Gone in 60 Seconds.
To football fans of a certain vintage, Vinnie Jones is instead the quintessential football "hard man", someone who would bully opposition and actually hurt them with tough tackles. Wreckless and uncaring, Jones never tried to hide what his game was about. It's no wonder he was sent off 12 times in his career.