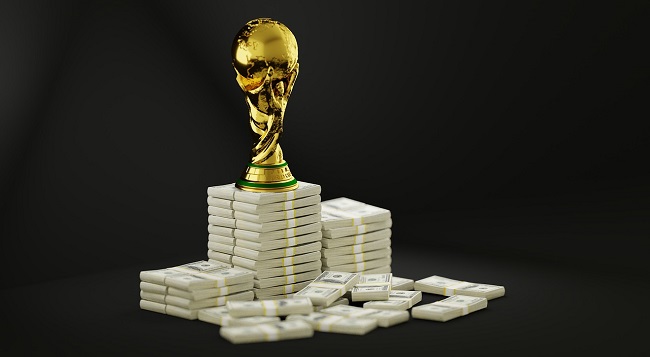 Most football fans remember the Galactico era of Real Madrid, where the club pursued a bold strategy of purchasing the players considered the best in the world at the time no matter the cost. The Galactico era saw Zinedine Zidane, Ronaldo, Figo, David Beckham, and Roberto Carlos join Madrid, which yielded two La Liga titles and two Champions League victories.
Manchester City and Paris Saint Germain have largely followed the Galactico approach. Neither club was considered a giant a decade ago, until both were purchased by states (Abu Dhabi and Qatar respectively). With little winning history, both clubs were forced to spend big to buy the best players. Over the years, City and PSG bought (among others):
Man City: David Silva, Sergio Aguero, Vincent Kompany, Kevin De Bruyne, Fernandinho, Carlos Tevez, Raheem Sterling.
PSG: Zlatan Ibrahimovic, Neymar, Kylian Mbappe, Thiago Silva, Marco Veratti, Angel Di Maria, Buffon.
Like Real Madrid, the "buy the best at all cost" strategy worked for City and PSG. Since receiving their riches, Man City won the Premier League 3 times (ending a 43-year gap) and the FA Cup. PSG have dominated French football since Qatar bought the club, winning five of the last six Ligue 1 titles and four Coupe de France's.
But is this the only way to be at the top? do football clubs really have to spend hundreds of millions to get there? we think not!
Financial Fair Play (FFP)
It is worth noting that Financial Fair Play (FFP) has possibly ended the concept of the Galactico strategy. Under FFP rules, clubs are only able to spend money they generate in revenue. Yes, all clubs named above generate a lot of money, but are limited considering the world's best players are now valued north of 120 million euros.
Build Around Homegrown
Some clubs have developed a strategy of promoting youth talents and building around them with important buys.
For example, Manchester United had the Class of 92, a group of players (Ryan Giggs, Paul Scholes, Nicky Butt, Gary Neville, and David Beckham) that played for the club for years during its most successful period. Their manager Sir Alex Ferguson would spend big to supplement his young players with the likes of Roy Keane, Eric Cantona, Rio Ferdinand, Wayne Rooney, and Cristiano Ronaldo.
Barcelona followed a similar approach a decade later and crafted possibly the greatest team ever. La Masia youth products like Xavi, Iniesta, Lionel Messi, Sergio Busquets, Gerard Pique, and Cesc Fabregas were the star performers of a team that won 7 La Liga titles, 6 Copa del Rey's, and 3 Champions League's in the last 10 years. Like Manchester United, Barca supplemented these homegrown talents with excellent signings, such as David Villa, Zlatan Imbrahimovic, Luis Suarez, and Coutinho, Neymar, and others.
Identifying Undervalued Players
Around a decade ago, legendary Manchester United manager Alex Ferguson stopped buying players at the rate he previously had, arguing there was no value in the transfer market. Whether that was right or wrong (it was wrong, by the way), many clubs have built a transfer strategy on identifying players who are currently undervalued.
Whether this is a youngster who has not been hotly tipped but has quality or taking a chance on an established player who is waiting for the right environment to flourish. There are some fantastic examples of bargains who have gone on to become world class stars. Recently, N'Golo Kante has personified the idea of picking up a bargain and watching him flourish.
The Frenchman was largely considered a journeyman of the future when playing for French Ligue 2 side Caen. English club Leicester City bought Kante for £5.6 million without ever thinking he would help to define their greatest ever season. In his first season, Kante provided a consistent base in midfield that propelled Leicester to the Premier League title, widely considered one of sport's all-time great achievements.
A season later he joined Chelsea for £32 million and performed the same role as the club won the Premier League, with Kante being named the league's Player of the Year. It is worth noting that even the £32 million Chelsea paid is a bargain as Kante is considered the best defensive midfielder in the world and has since also bagged the 2018 World Cup with France.
Kante is just one example of a value-first transfer market strategy paying off.
Learn from Baseball – Billy Beane's Success Story
Another interesting success story of undervalued players strategy comes from the world of American baseball. Billy Beane has been the general manager of Oakland Athletics for 18 seasons. In his years as a general manager he used research and analysis to find value in players that other teams did not see. He managed to turn the Athletics into one of the most successful and efficient teams in baseball. The movie Moneyball, starring Brad Pit, brought Billy Beane's amazing success story to the big screen and made Beane and his system a legend in his life. His story is proof that the size of your budget doesn't necessarily determine the quality of your team.