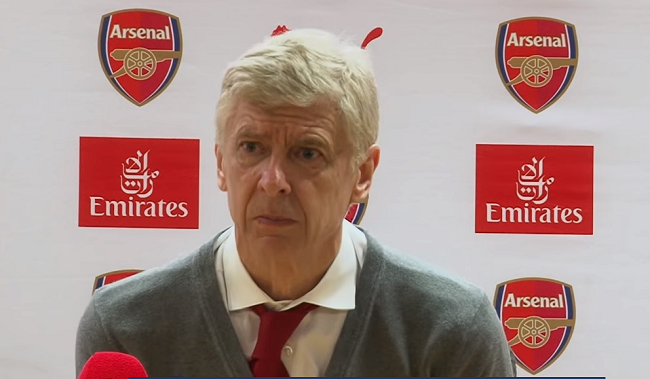 At the end of the 2017/2018 season, Arsene Wenger stepped down as the manager of Arsenal. The legendary tactician spent over two decades at the north London club, so when he left drastic changes were inevitable. Unai Emery stepped in to replace Wenger, so has the experienced Spanish coach improved Arsenal or is it business as usual at the Emirates Stadium?
The truth is actually more complicated than that black and white question.
After 23 years in the hot seat, Wenger was not just manager and coach to the first team, he was the man who ruled over Arsenal Football Club like a king rules over his kingdom, or as Polish goalkeeper said: "In the club he's God. Nobody can rebel against him. The God is only one." The Frenchman's influence was so big, he even held a position on the board and made every decision regarding the on-pitch business, including which players should be bought and sold.
Simply by Wenger not being at the club anymore, Arsenal has become an organization that is structured differently. Emery is not in a position to make policy decisions for the business, and does not even have the final say on transfers.
Before assessing how Emery is putting his own stamp on Arsenal and changing the club, a brief history lesson is in order.
The Wenger Years
Despite his all-consuming power at Arsenal, the last decade of Wenger's reign at the club was widely viewed as disappointing. Yes, a few FA Cups were won in his final years, but the club failed to challenge the Premier League over ten years and became largely content with simply qualifying for the Champions League.
For many clubs, that may be described as a clear success. However, Arsenal and indeed Wenger were competing against their own excellent record between 1996 and 2006. During his first decade at the club, Wenger secured three league titles, four FA Cups, and reached the final of the Champions League in 2006.
Wenger positioned himself as one of the best coaches in the world and his reputation was cemented within the halls of Arsenal. However, as the club transitioned from Highbury to the new Emirates Stadium, Wenger was forced to compete with one financial hand tied behind his back. Fans were willing to accept this situation for a short time, but over his final years, Wenger was criticized heavily for stubbornness in the transfer market, poor tactics, and a lack of ambition.
At the end of his tenure, Wenger was able to walk away on his own terms, but possibly with some of the love the fans previously offered lost.
Emery's Reign
Unai Emery is a good coach, but it is perhaps fair to say he has never been placed in the top echelon of managers, where the likes of Pep Guardiola, Jurgen Klopp, and Jose Mourinho reside. Despite that, over the years, the former Sevilla and PSG boss has proved himself to be an adaptive and intelligent tactician.
Perhaps Emery's best decision since joining Arsenal has been to not change the furniture too much. Yes, tactical changes have been made, but Emery has not rocked the boat and has instead let Arsenal just be Arsenal during the 2018/2019 season. It is arguably a dangerous game to play considering continued accusations of "same old Arsenal" by fans and analysts.
There is still a touch of vulnerability about the team. A feeling that they will falter when the going is at its toughest, and a feeling the team cannot really compete toe-to-toe with its rivals. Like the final years of Wenger's reign, Emery's Arsenal seem content to fight for Top Four in the Premier League and nothing more.
While fans had run out of patience with that approach under Wenger, Emery has a few things on his side. Firstly, he was not given any money to spend last summer, meaning he inherited Wenger's team and has had to work with it. Sure, it's a good squad with top players such as Aaron Ramsey, Alexandre Lacazette, Pierre-Emerick Aubameyang, and Mesut Ozil.
Ozil highlights Emery's issues with working with a squad that is not his. He does not fancy the classy German playmaker and has dropped him numerous times in recent months. This shows that without his own players it is hard to truly judge Emery or even call this team his Arsenal. Tactically he has made changes, especially in midfield, where there is more steel and bite, giving Arsenal a platform to get into games, but still it is clear a long-term project is needed.
It seems clear that Emery needs time, probably at least another two transfer windows, to be able to put his stamp on this team. With his own players, the Spaniard will be able to properly implement the tactics he wants to the level he wants. Whether the money or time is available remains to be seen, but until then it seems to be business as usual at Arsenal.