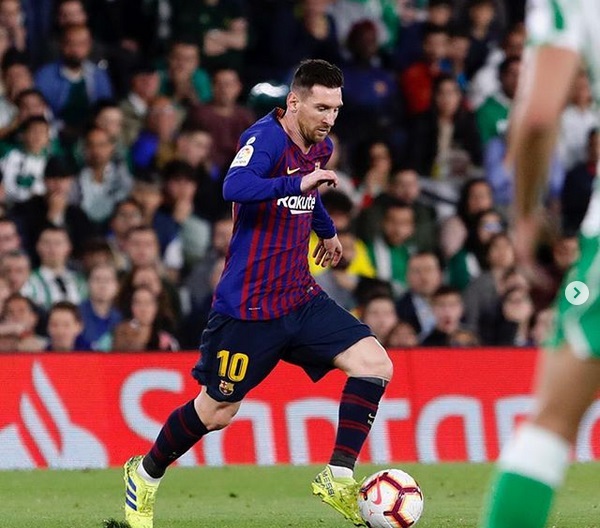 Here's the thing, when I first started thinking about the very subject that sits above as the title of this article, I almost instantly thought, "are South American forwards really the best"? I doubted my own thought process before concluding that yes, they are the best. To prove my point, I am going to show you why.
Before going anywhere with this, it is probably a good idea to remember there have been amazing forwards from other continents, most notably Europe. However, looking back over the history of South American football, the list of legendary talent is truly impressive. Perhaps the best way to convince you South American forwards are the best is to simply do this:
(in no particular order)
Diego Maradona
Ronaldo (the original one)
Lionel Messi
Pele
Ronaldinho
Ok, right there we have arguably named the five best players to ever play the game. Yes, you can take out one or two and throw in a Cruyff here or a Cristiano Ronaldo there, but few disagree that Messi, Maradona, and Pele are the best footballers of all-time. They just happen to be forwards from South America.
This is not a limited list either because I could also add Romario, Neymar, Luis Suarez, Socrates, Batistuta, Cavani, Rivaldo, Aguero, Kempes, Crespo, Forlan, Sanchez, Tevez, and so many more that I have either ignored or forgotten.
Here's the question that inevitably arrives from all this… why are South American forwards the best?
Development
Development is hugely important in any career, and in football it is arguably the make or break of a player. Simply put, South American players are developed differently to other nations. At least differently to how other nations used to do it. Over recent decades, we have seen European nations embrace South American development techniques to great success (more on that soon).
Few South American countries have what we would think of as youth football in Europe. There is no structured league system like in the United Kingdom. For kids in say, Argentina, to play football they invariable do it on the streets where the hustle and bustle develops close control, skills, and excellent short passing abilities.
Keeping it Small
Following on from development is how young girls and boys in South America play the game. 11 a-side contests on large pitches (or even small ones) is unheard of in countries like Brazil. Instead, small futsal and beach soccer pitches let players hone their skills, with smaller balls and smaller goals often used.
Spain and Portugal also develop in this way, which explains a lot the way players from those European nations play compared to the other giants on the continent (France, Germany, Italy, England, etc.). Futsal and beach soccer help promote pass and move football paired with great skill and ball control, letting kids develop strong positional and possession sense.
Interestingly, all this emphasis on small spaces helps to develop flair and forward-thinking but not necessarily the guts of football. For example, while there have been many excellent South American goalkeepers, defenders, and midfielders, I could easily write an article why Europe has had the best players in those positions.
And that lets Europe Hit Back
European nations slowly but surely caught on to this style of playing on smaller pitches to promote development and placing an emphasis on short passing and close control. By combining South American styles with European schools of thought, such as the Dutch Total Football concept and good-old traditional European girt, nations like Germany and Spain have achieved great success.
It is worth noting that more European nations (12) have won the World Cup than South American countries (9). This shows that the emphasis South American nations put on skill and attack does not necessarily translate to undisputed success. But hey, it does create excellent forwards.